Transform Your Outdoor Space Today
Outdoor Lighting Charlotte NC & Surrounding Areas
Family Owned & Operated, Design & Installation Professionals
Transform Your Outdoor Space Today
Outdoor Lighting Charlotte, NC & Surrounding Areas
Family Owned & Operated, Design & Installation Professionals
Charlotte Outdoor Lighting NC
Divine Lightscapes – Your Premier Full-Service Outdoor Lighting Experts
Are you ready to elevate the allure of your property once the sun sets? Divine Lightscapes is your trusted partner for comprehensive outdoor lighting services.
With over 30 years of experience, we have specialized in illuminating your outdoor spaces with exquisite low-voltage architectural and landscape lighting solutions. We work closely with you to create a custom lighting design for your property that fits your needs, preferences, and budget.
Whether creating breathtaking backyard installations, accentuating the architectural charm of your business, or crafting enchanting holiday displays, Divine Lightscapes ensures that your property continues to shine long after dusk.
 Tim Snyder



5 Star on Google•Angi•Yelp

Lifetime Warranty Fixtures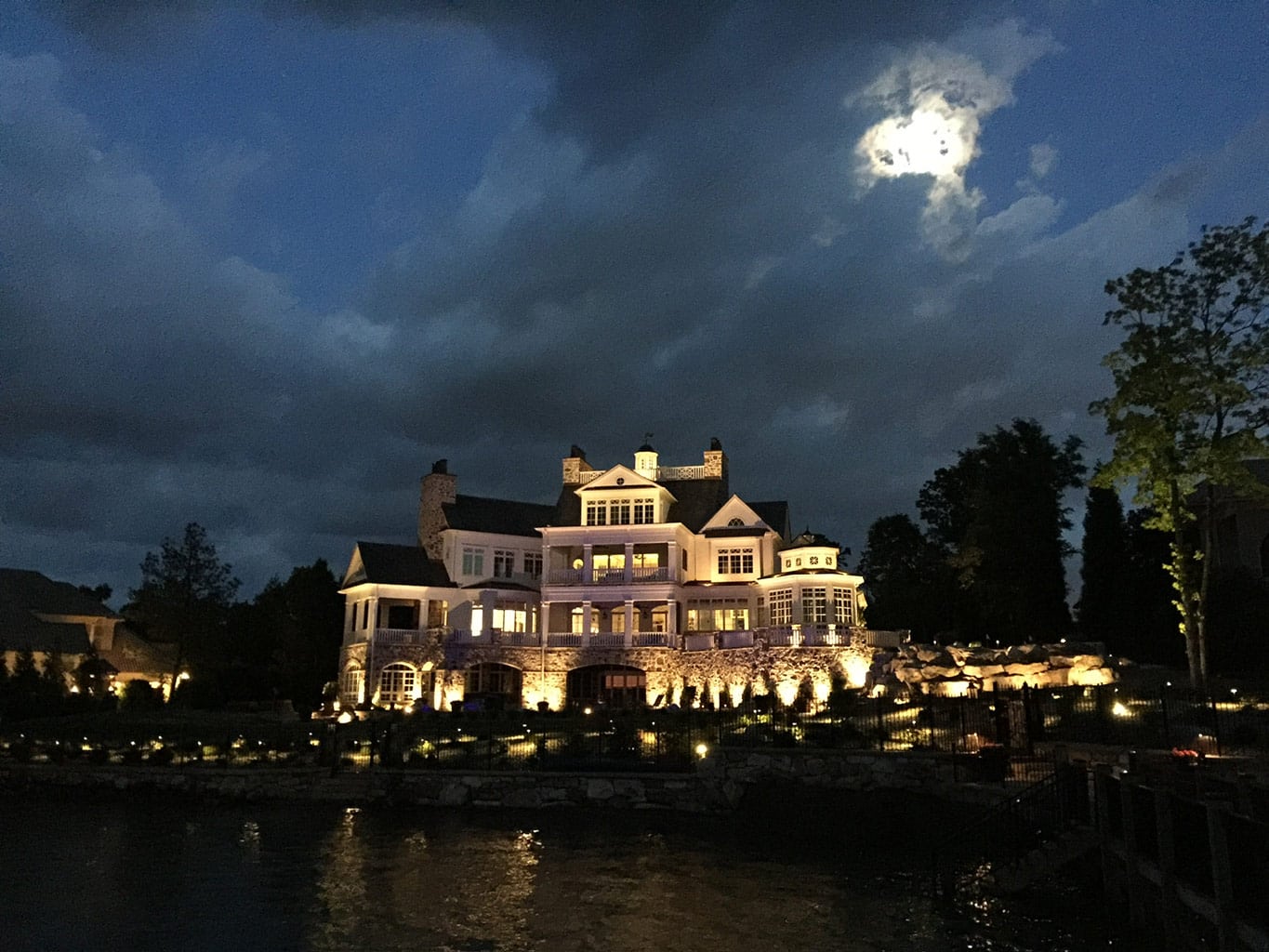 Try our Free Lighting Demonstrations and "See your HOME in a NEW LIGHT."
We will come out to your home at NIGHT set up lights for your viewing to create a custom Outdoor Lighting System that works for your needs.
The morning following your Demonstration you will receive a detailed estimate for your Custom Outdoor Lighting System.
Free Nighttime Demonstration
Landscape Lighting Charlotte NC, Our Services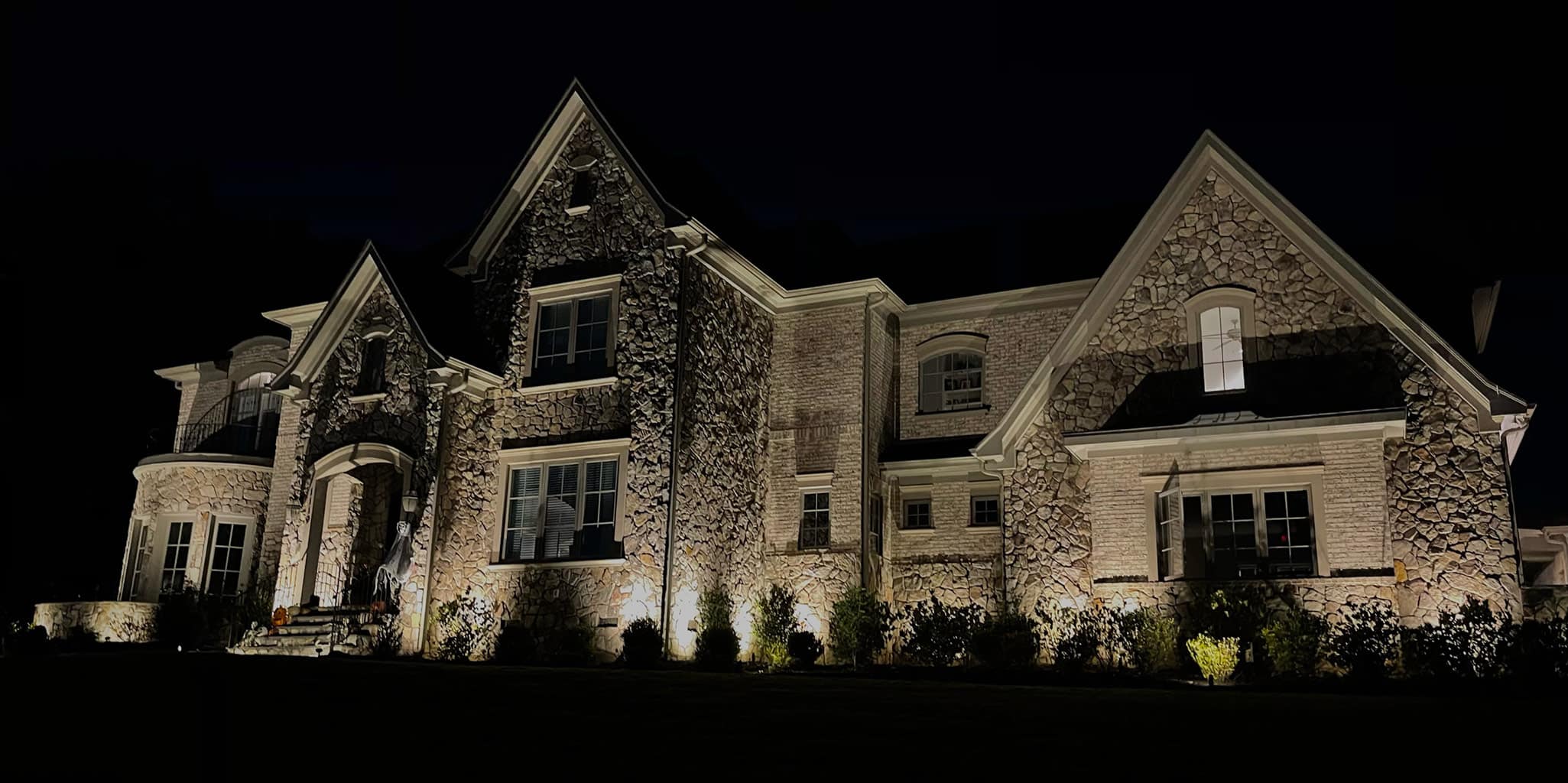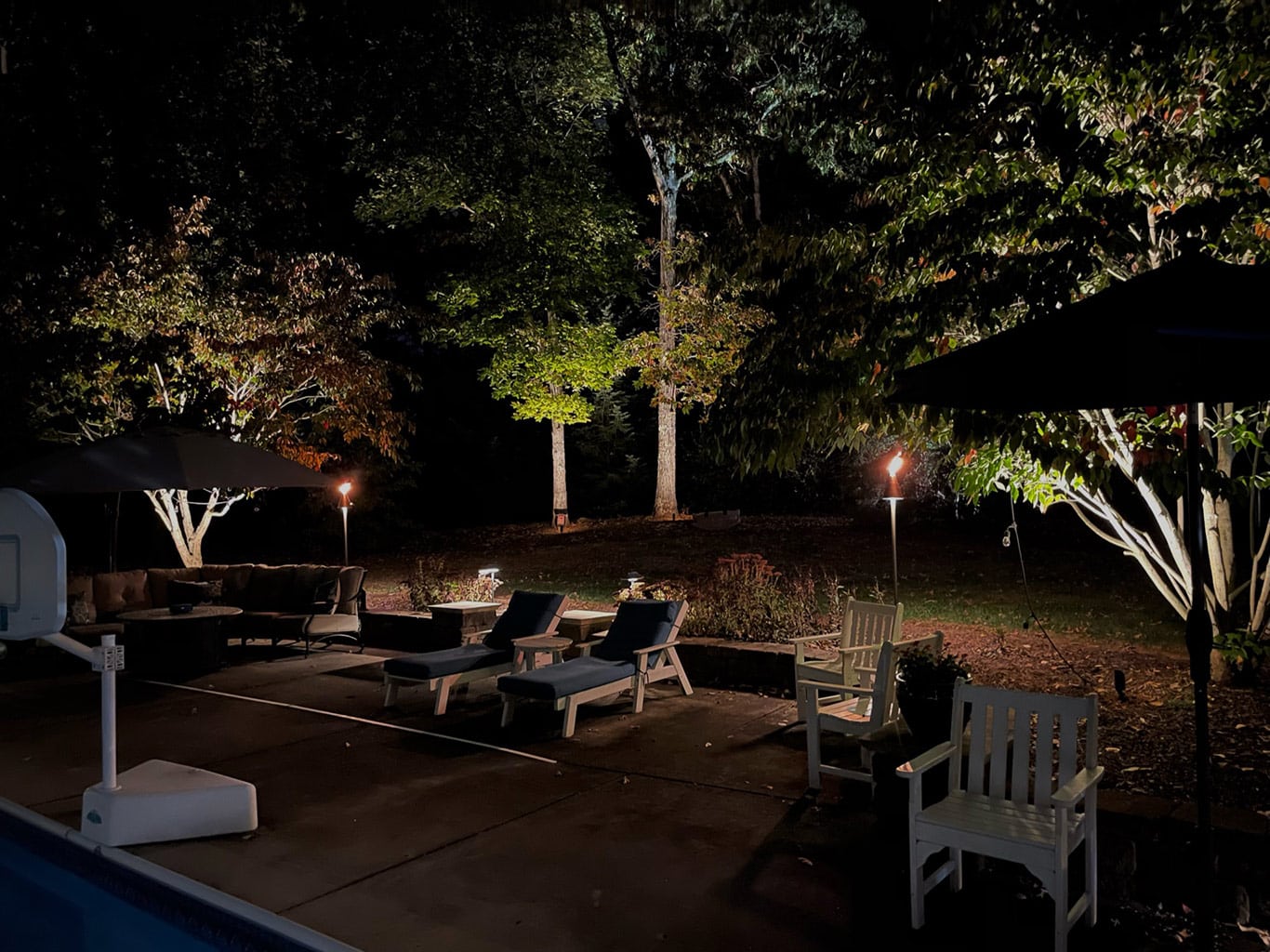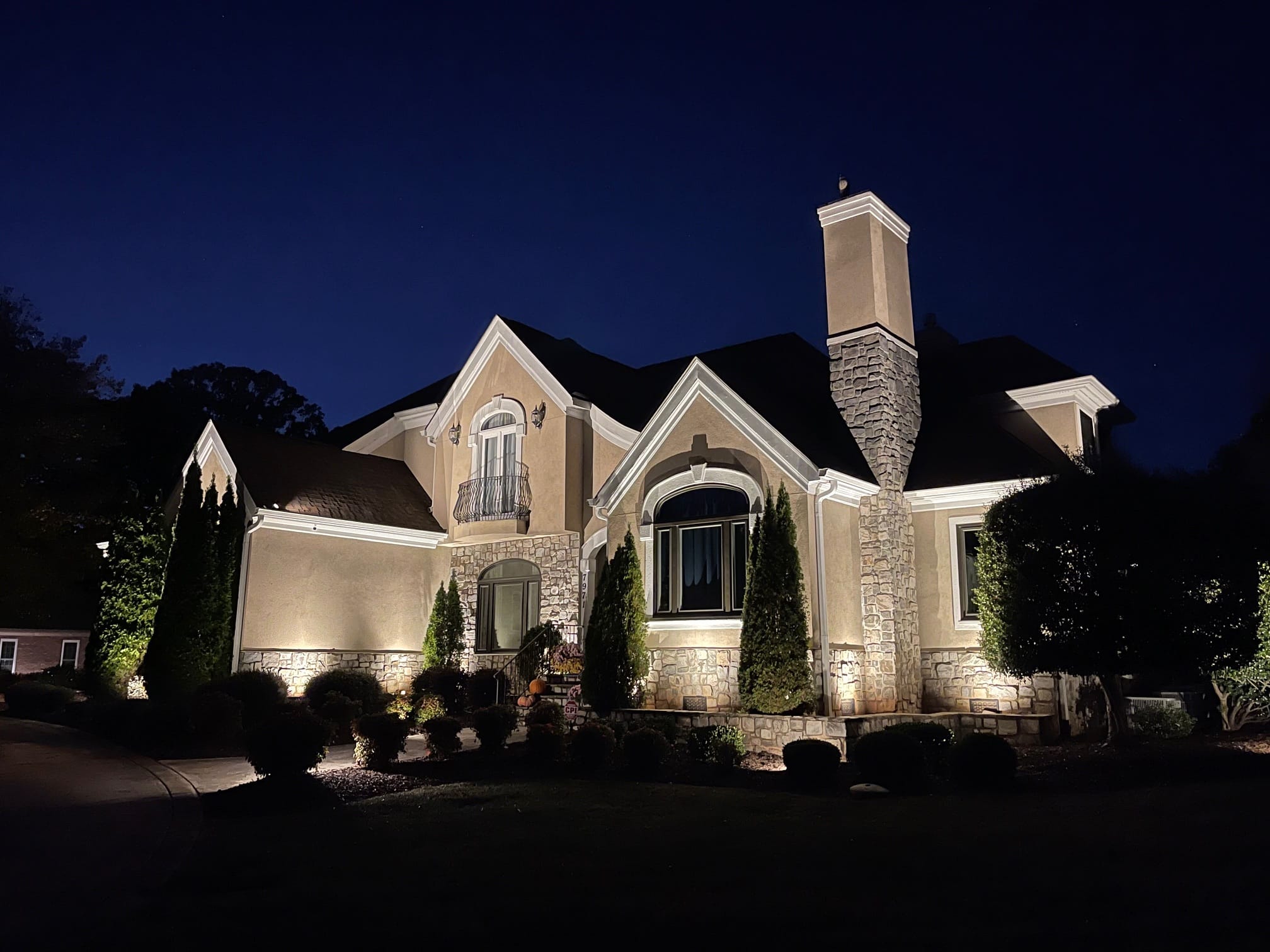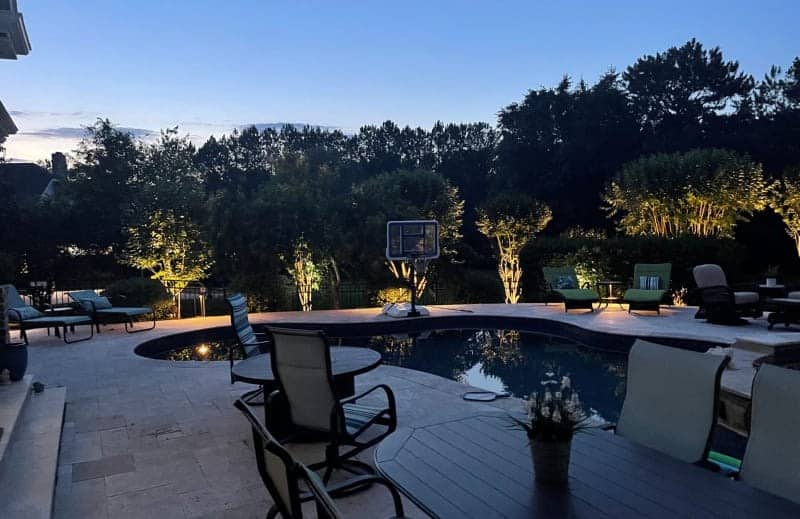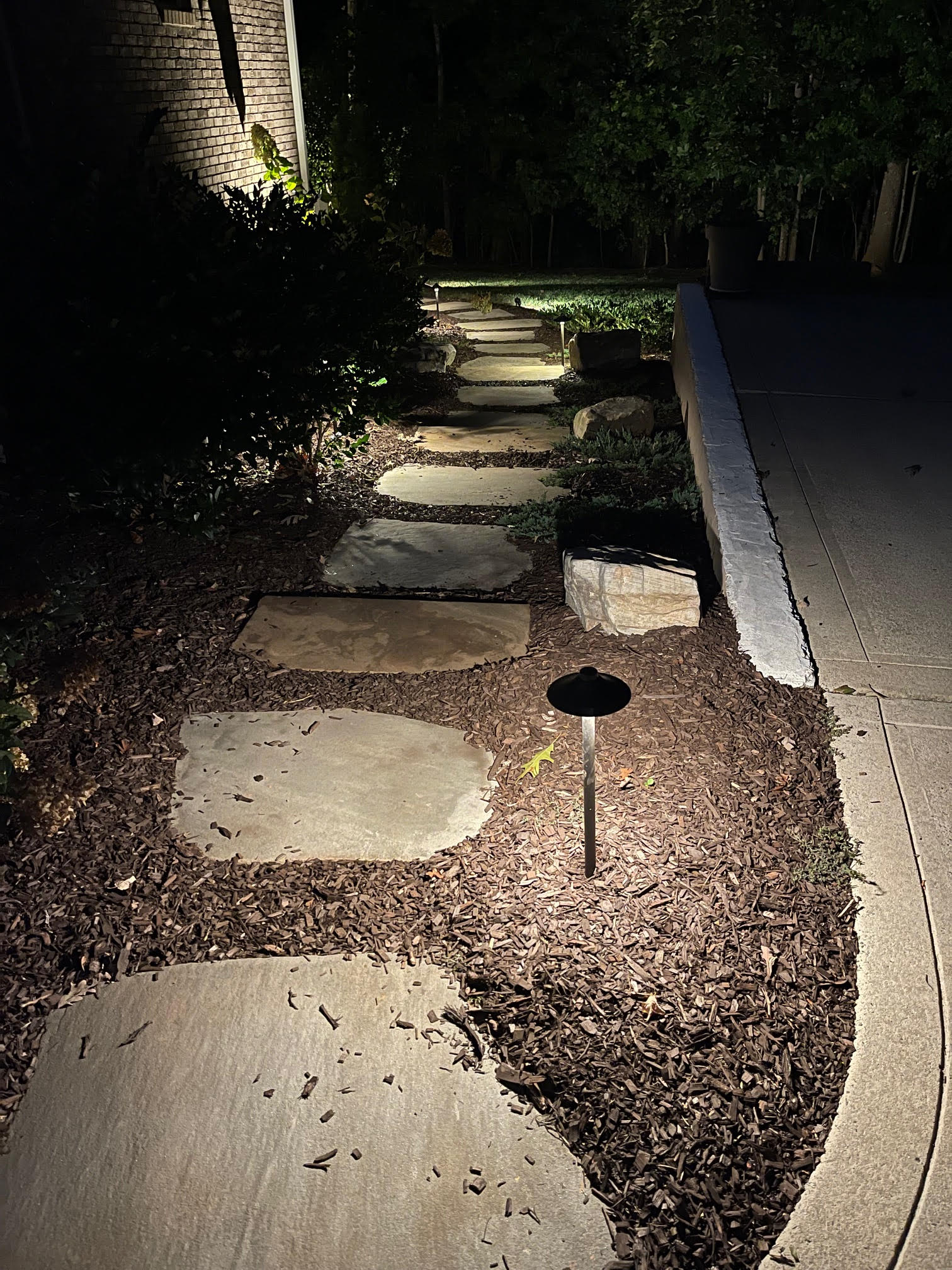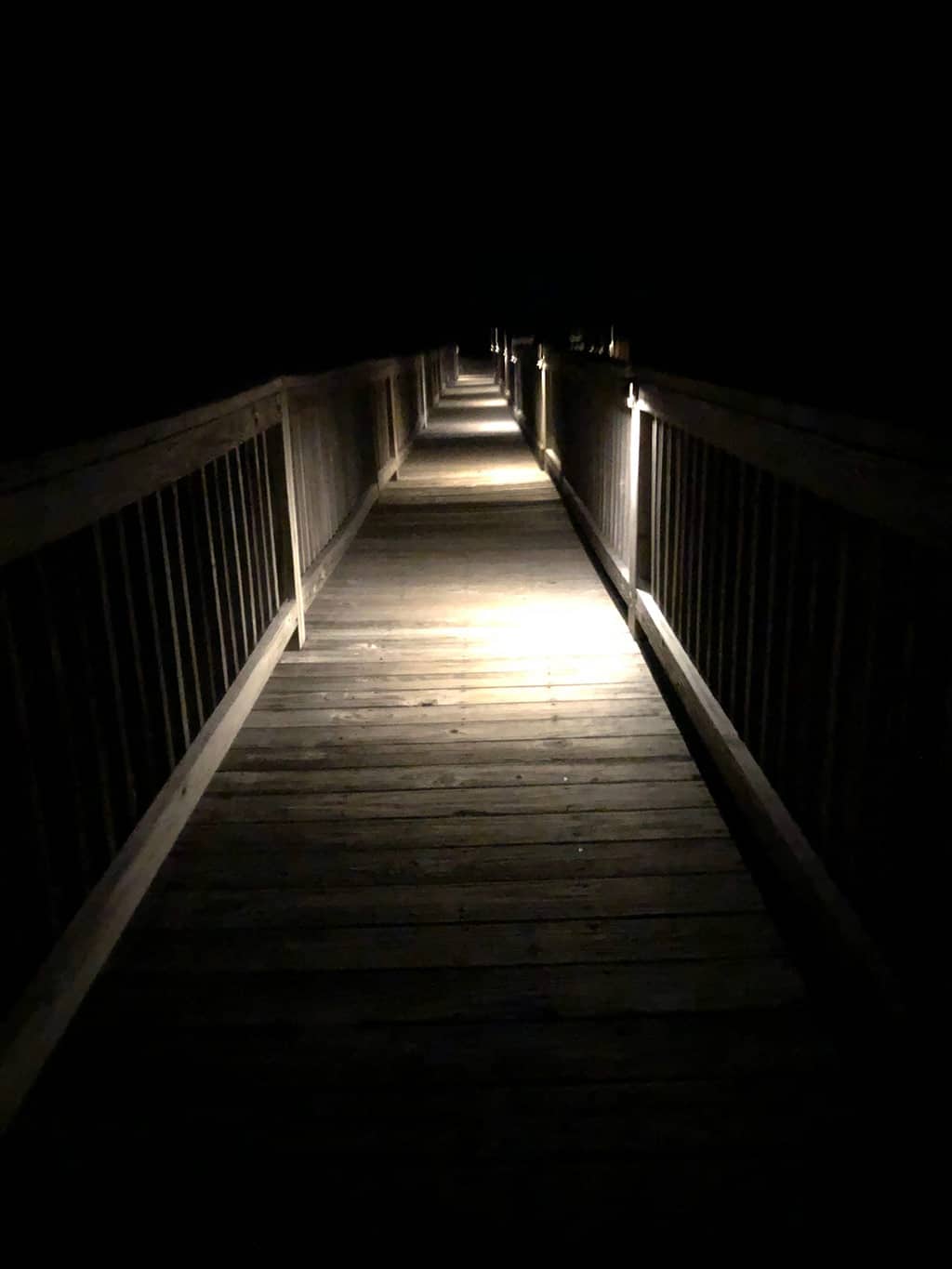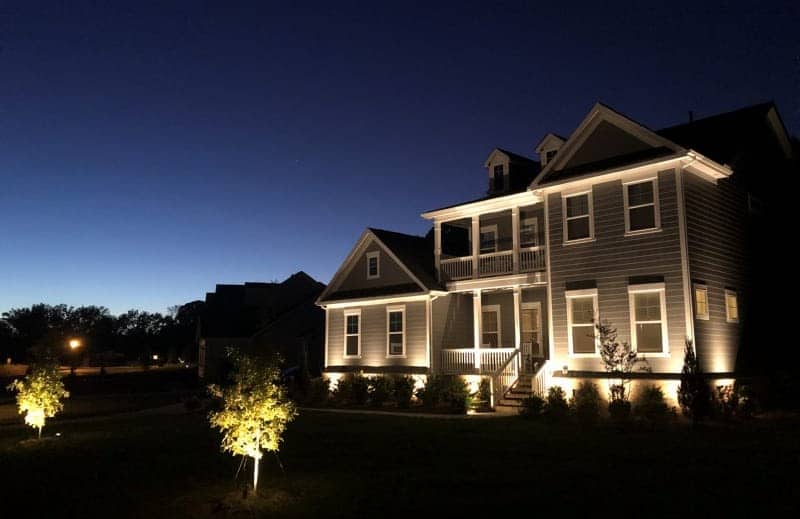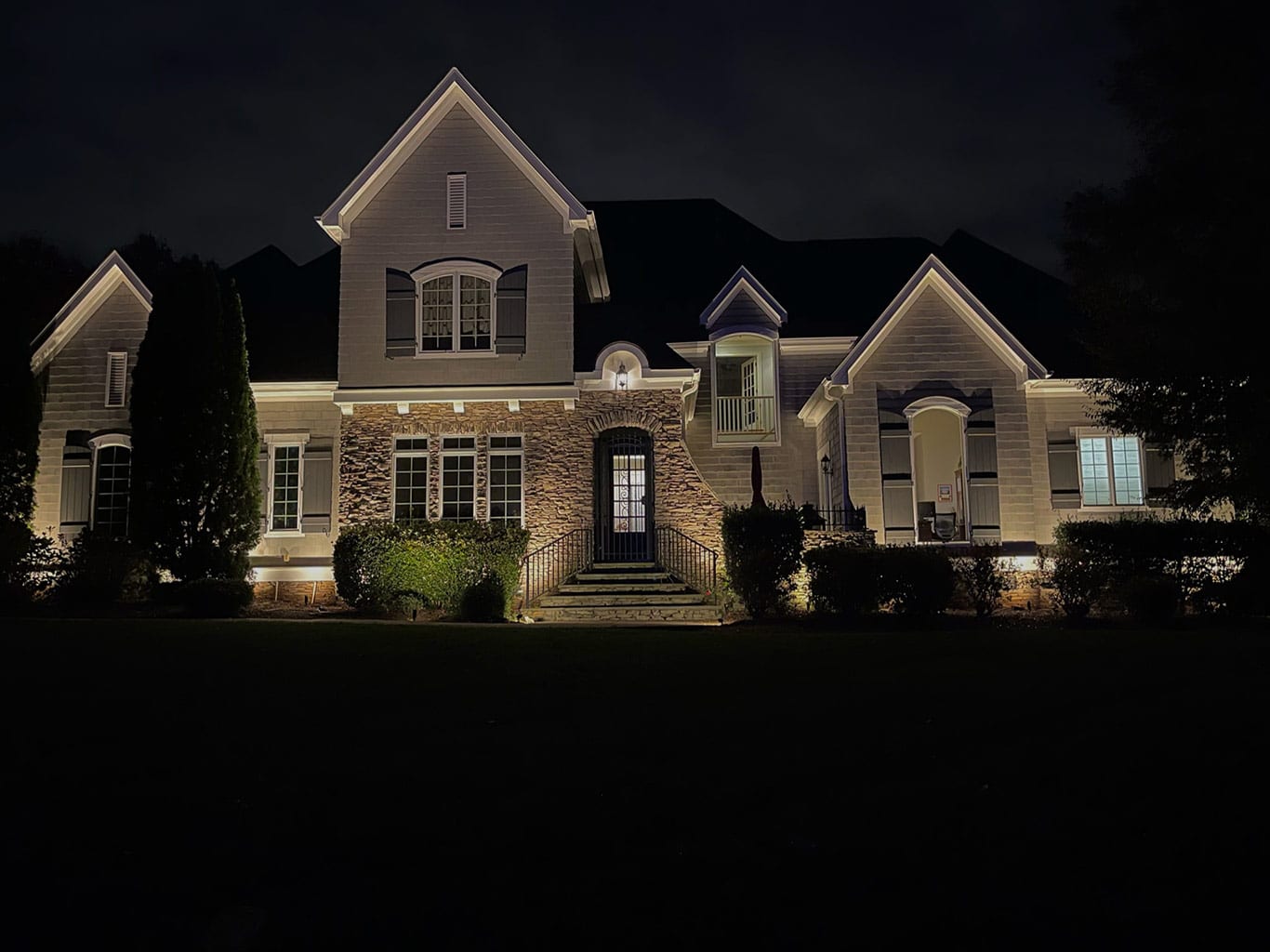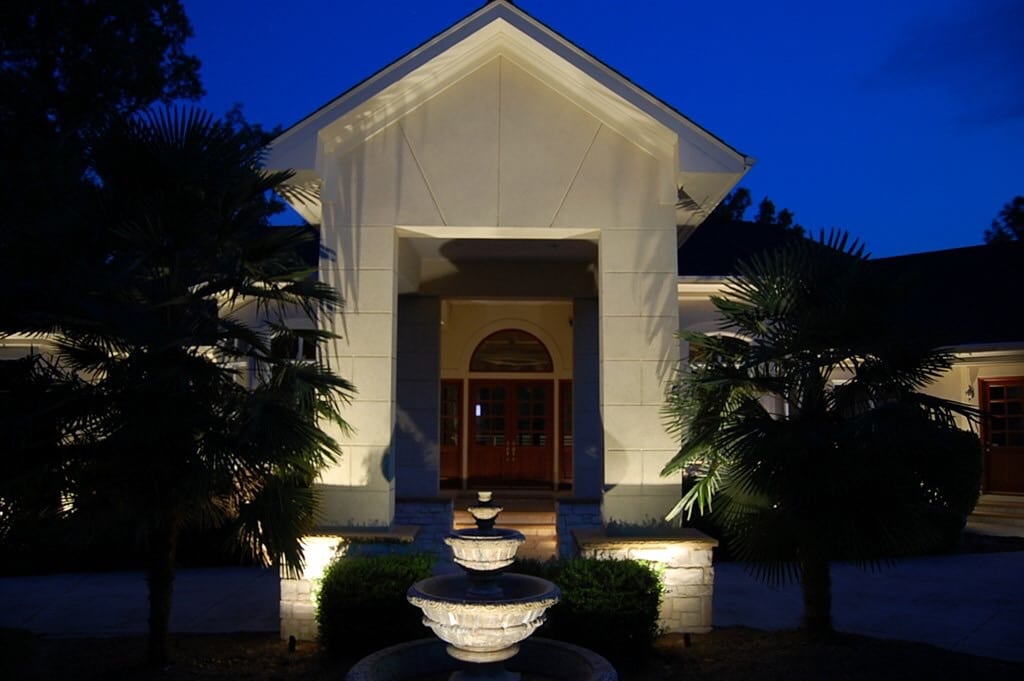 Charlotte Outdoor Lighting NC
Are you looking to enhance your outdoor living experience with stunning landscape lighting in Charlotte, NC? Look no further!
Divine Lights is here to illuminate your world and transform your outdoor space into a captivating oasis right in the heart of Charlotte.
As dedicated lighting professionals, we understand the importance of energy-efficient solutions.
Our landscape lighting design not only elevates your curb appeal but also contributes to significant energy savings, making us a preferred choice for Outdoor  lighting in Charlotte, NC.

With over 30 years of experience, we specialize in designing and installing lighting packages that perfectly complement your landscape design.
If you're looking for landscape lighting companies near me, At Divine Lights, we pride ourselves on providing top-notch customer service.
Our lights are top quality and come with a lifetime warranty, ensuring that they will last.  We have path and ground lights available to meet all of your outdoor lighting needs.

We offer a variety of lighting solutions, including LED lights, to meet your unique needs.
If you're looking for outdoor landscape lighting companies near me, Our expertise lies in transforming your outdoor space into a divine landscape.
Whether you're seeking energy savings or want To enhance the visual attractiveness of your premises, we offer cost-effective types of landscape lighting that suit your preferences.

Our satisfied clients highly recommend us for our unmatched craftsmanship and attention to detail.
So, if you're ready to elevate your outdoor ambiance and add an enchanting touch to your landscape in Charlotte, NC, Divine Lights is your go-to partner.
Let us be your lighting solution, for exterior lighting and experience the magic of Divine Lightscape Lighting. Contact us today, and let's brighten up your outdoor world!
Landscape Lighting Charlotte NC
At Divine, outdoor spaces have so much potential to become unique extensions of your home.
We focus on more than just paths and gardens when working on outdoor lighting projects. We aim to create a warm and inviting atmosphere.
We're here to make outdoor spaces beautiful and safe.
Thank you for letting us be a part of your lives and this fantastic community. Let's keep lighting up paths, making connections, and creating unforgettable moments.
– Tim Snyder




Lifetime Warranty Fixtures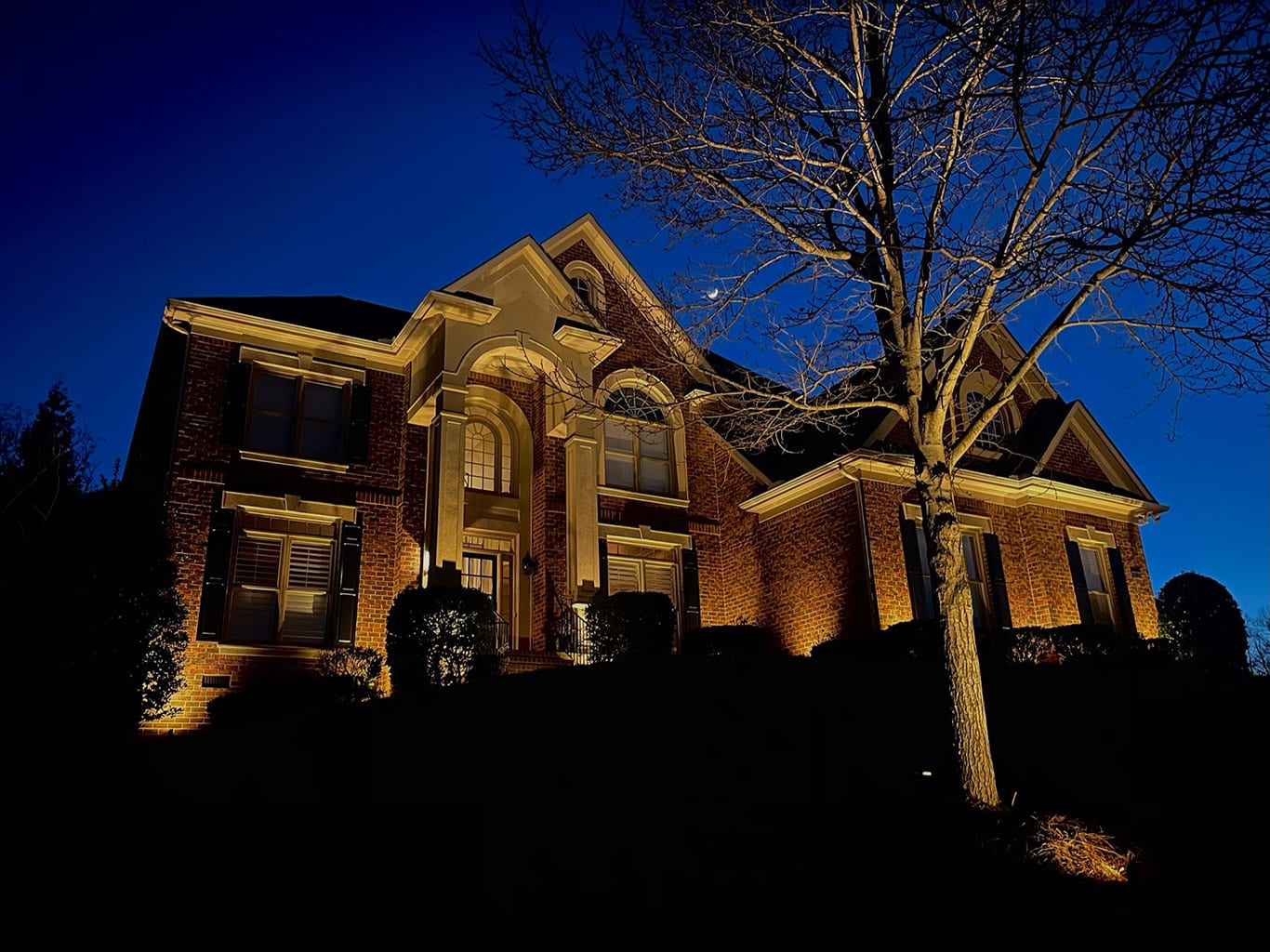 Divine Lightscapes: Your Premier Choice for Outdoor Lighting in Charlotte, NC
Transform your Charlotte home into a luminous haven with Divine Lightscape.
Specializing in elegant walkway lighting, our team crafts enchanting outdoor spaces that blend seamlessly into the area's natural beauty.
Divine Lightscape is the go-to lighting company whether you want to add a touch of sophistication to your pathway or illuminate your garden.
Extend your home's beauty into the night with our comprehensive lighting services, including architectural lighting, landscape lighting, security lighting, pool area lighting, pathway lighting, deck & dock lighting, and dramatic uplighting.
We also offer professional lighting repair and maintenance to ensure lasting brilliance. Serving the greater Charlotte area, including Lake Norman, Lake Wylie, Concord, Hickory, and Huntersville, we're here to light up your world.
Don't just dream about a magical outdoor ambiance; make it a reality. Please schedule a consultation with us today and step into a world where light and landscape meet in perfect harmony.
Why Divine Lightscapes for Your Outdoor Lighting Charlotte NC Needs ?
We've been a family-owned business since 1992, and we're here to be your trusted partner for outdoor lighting in Charlotte, NC. and the surrounding areas. Please see the areas we serve Page,
We have a proven track record of success and are committed to excellence.
Our main goal is to make sure you are satisfied as a customer.
 Illuminating Your World with Path Lights and Uplighting, we're passionate about creating extraordinary lighting designs.
For residential and commercial spaces, we use high-quality path lights and Uplighting.
Path lights guide, enhance, and ensure safety while Uplighting transforms the ordinary into something extraordinary.
Our

lighting designs

cater to residential and commercial needs, ensuring that every space becomes a work of art, no matter the context.
We're committed to quality, creativity, and the power of illumination to elevate your environment.
If you're looking for landscape lighting companies near me, Discover the Divine Lightscapes difference and bring enchantment to your surroundings.
We ensure you have a smooth and stress-free experience, from the initial idea to the final installation.
Serving Customers for Outdoor Lighting in the Charlotte, NC Area
We design and install outdoor lighting in and around the greater Charlotte, North Carolina regions.