Our family is an expert in security light installation. We carefully design security lighting that adds a layer of safety to your property day and night.
Try our Free Lighting Demonstrations and "See your HOME in a NEW LIGHT."
We will come out to your home at NIGHT set up lights for your viewing to create a custom Outdoor Lighting System that works for your needs.
The morning following your Demonstration you will receive a detailed estimate for your Custom Outdoor Lighting System.
Peace of Mind with Divine Lightscapes  Security Lighting Installation
In a world where safety and peace of mind are paramount, Divine Lightscapes emerges as a beacon of expertise in security lighting. 
With a focus on low-voltage, outdoor security, and high-quality LED floodlights, Divine Lightscapes brightens and secures outdoor spaces with stunning lighting. 
Let's look at how their security lighting fixtures and landscape lights are designed to offer more than just light; they offer you peace of mind.
The Power of Security Lighting Installation
Moreover, outdoor lighting is no longer just about visibility; it's about providing homeowners with an added layer of security.
Furthermore, Divine Lightscapes understands the importance of security and takes an innovative approach to ensure the safety of its clients.
By utilizing cutting-edge technology and meticulous design, they provide top-notch security services.
When you choose their services, you can rest assured that your safety becomes their top priority.
We can target specific areas of your property with services such as:
Led Floodlights:The Sentry of Your Outdoor Space
 When it comes to improving security, LED floodlights are a game-changer. They offer a powerful beam angle covering large areas, making them a perfect choice for security needs. 
By choosing Divine Lightscapes, you can rest assured that you are not only getting high-quality LED floodlights but also energy-efficient ones.
As a result, you can enjoy significant savings on your electricity bills. Moreover, these lights will keep your property well-lit and secure at all times.
Lighting Features Designed For You
What sets Divine Lightscapes apart is their dedication to providing tailored solutions. 
Their lights can be customized for entry points, pathways, or open spaces to meet your security needs. 
These lights keep intruders away and create a cozy atmosphere for enjoying outdoor spaces at night.
Peace of Mind in Every Bulb
To clarify, every security lighting installation by Divine Lightscapes symbolizes peace of mind.
Additionally, this represents the company's commitment to quality and customer satisfaction.
Their Lights brighten your surroundings and improve your way of life.
Divine Lightscapes provides lighting solutions for home security and enhancing the beauty of outdoor areas.
Divine Lightscapes provides more than just security lighting installation. They also offer security, comfort, and peace of mind. 
They focus on low-voltage security lighting LED floodlights for a well-lit and secure property. 
The result is more than just light; it's a sense of safety and tranquility that extends beyond your home's walls.


Energy-efficient, saving you money on your energy bills

Smart LED Bulbs Available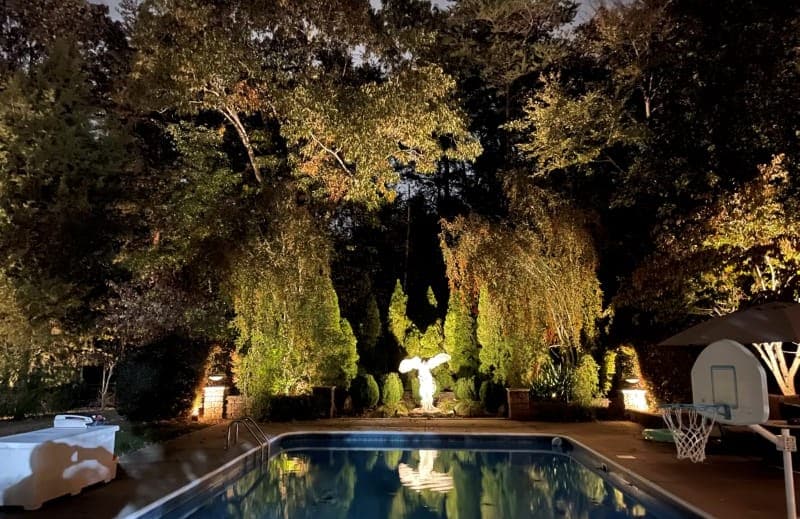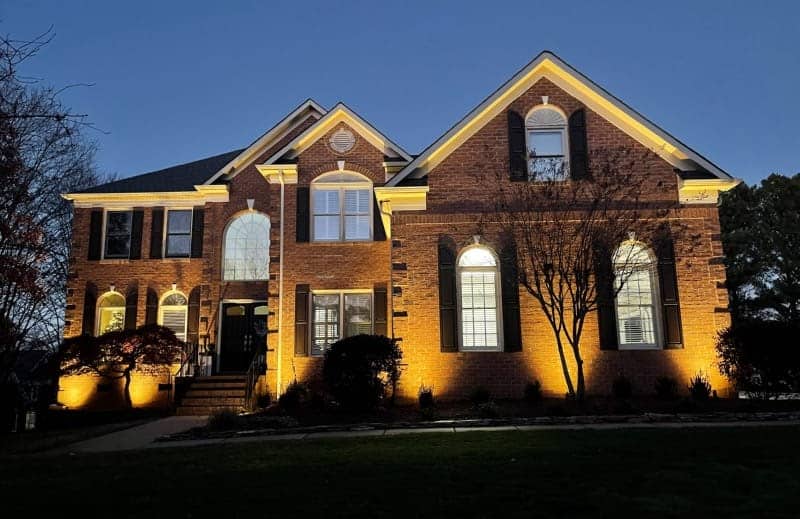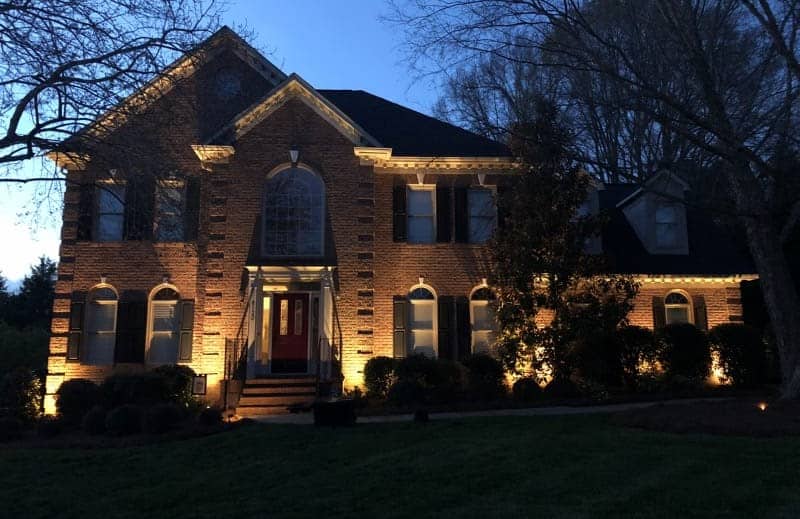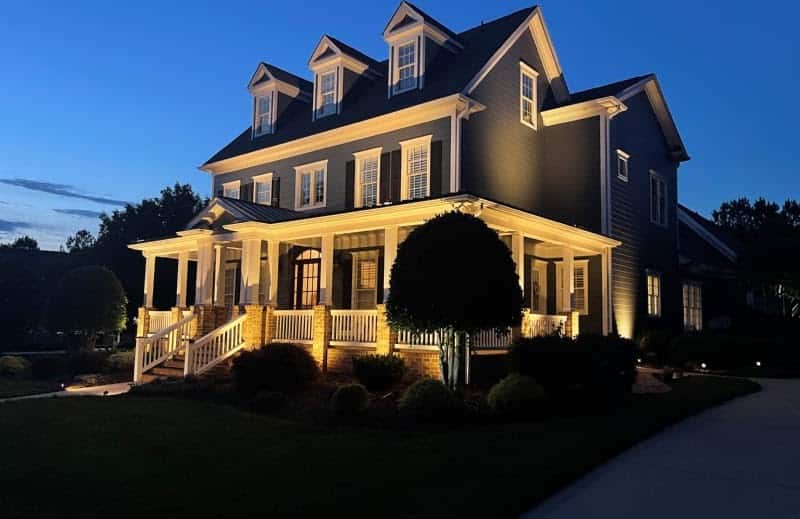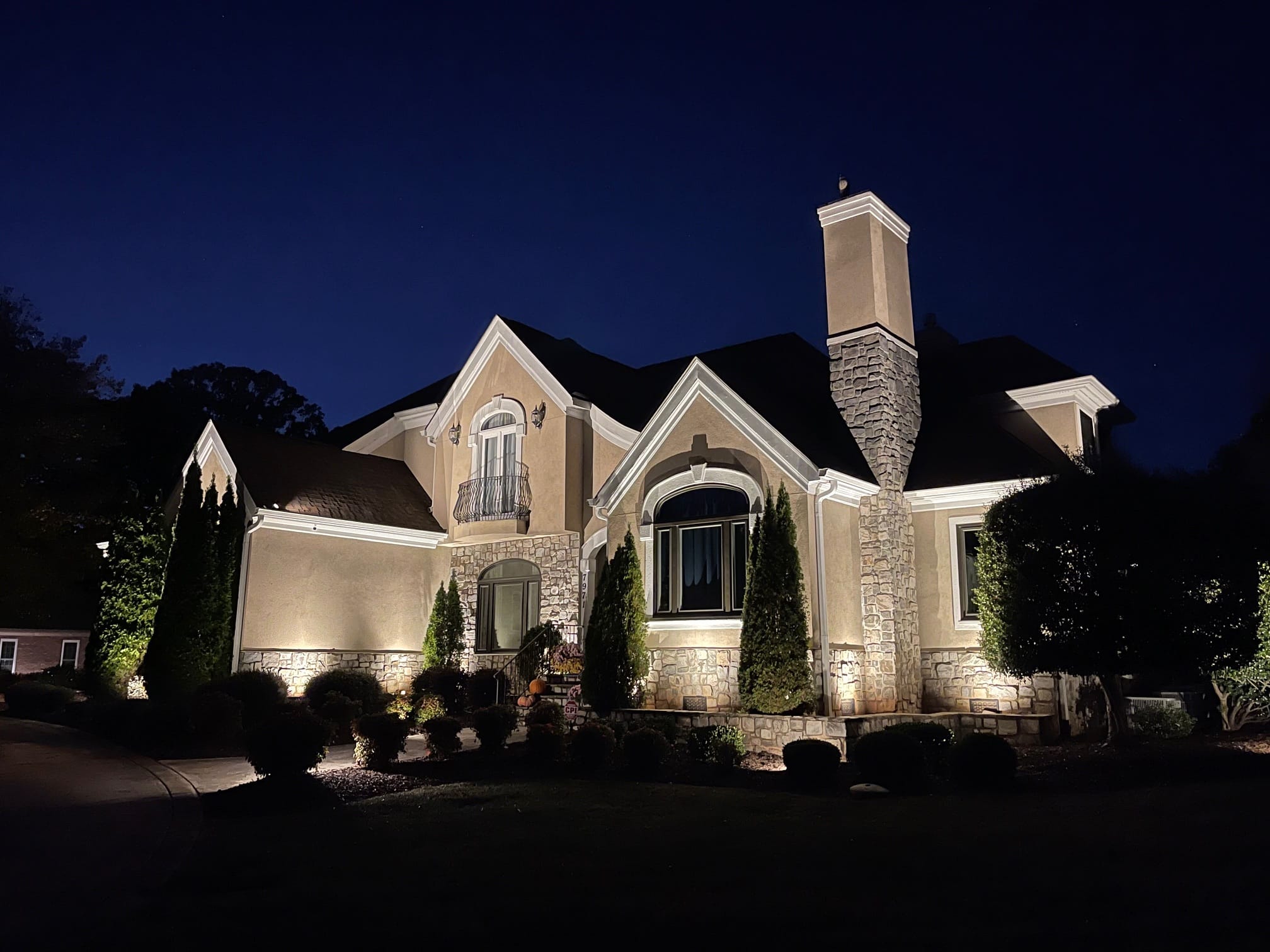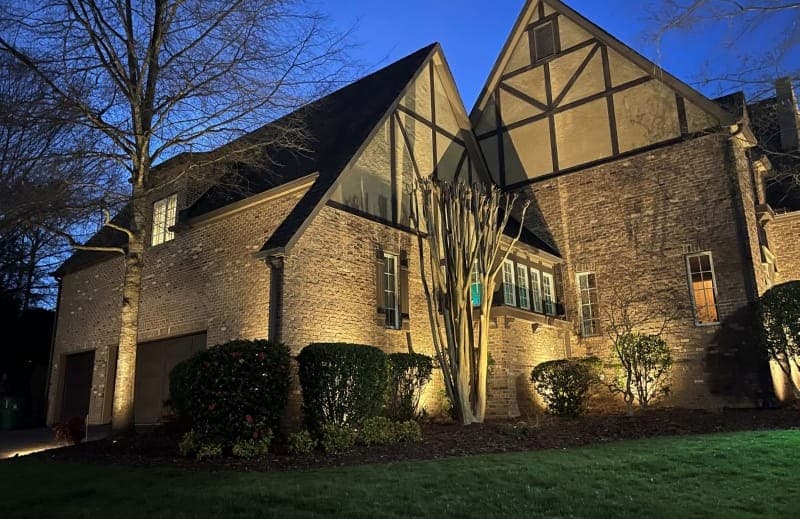 Why hire us to handle your security lighting Installation?
If you're looking for the Best security lighting installation, look no further than Divine Lightscapes.
With over 30 years of experience, we know how to prioritize your safety.
Our expertly designed security lighting fixtures come in both low-voltage and high-quality LED floodlight options, providing you peace of mind beyond simple illumination.
Moreover, we tailor lighting features to your requirements, ensuring your outdoor spaces remain well-lit, secure, and inviting.
With Divine Lightscapes, it's not just about security lighting installation; instead, we aim to provide you with a sense of protection and comfort.